I bought a ticket to Barcelona in Spain without thinking about my money. Ah. Better save up again, then.
Anybody want to take a guess where else I will go after Barcelona? Here are several clues: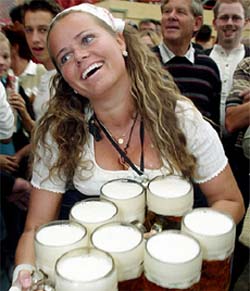 We will go on Decemeber 14th and stay for four weeks. Anybody outhere can recommend where we can meet Deaf people in those countries (and which hotels/resturants we should go to!)
I have scorned bookstores for travelling books to buy. I am thinking about Frommer's or Lonely Planet.